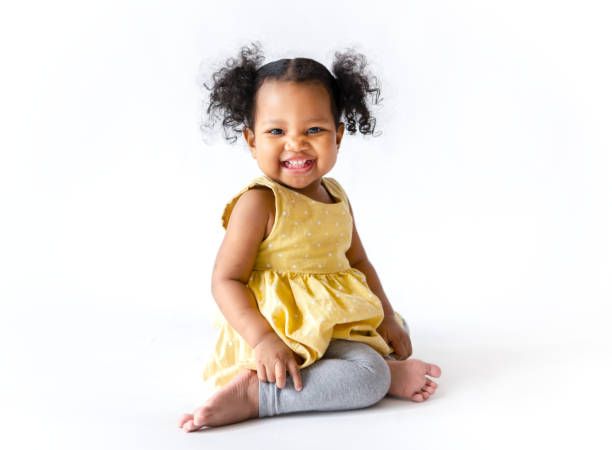 The Creative Curriculum®
We use The Creative Curriculum® to enhance the learning experience for our kiddos! This curriculum is recognized as one of top preschool curriculums as it improves Kindergarten Readiness, Supports the whole Child, Is Research based and Field Proven, and is Aligned to Early Learning Standards. It uses elements from both Reggio and Montessori philosophies.
The Creative Curriculum® for Preschool is a comprehensive, research-based curriculum that features hands-on, project-based investigations as a pathway to learning. It includes the most up-to-date early childhood development research and offers the embedded support and guidance to effectively bring a content-rich, developmentally appropriate curriculum to life.
It will Individualize instruction by understanding how children's abilities progress and supporting them with unique color-coded progressions that show the typical development of skills from birth through third grade. Effectively scaffold learning experiences to respond to each child's current strengths and needs with embedded guidance and strategies located on curricular resources
It will Build children's confidence, creativity, and critical thinking skills through hands-on, project-based investigations. Promote discovery and inquiry with opportunities for children to think critically and develop process skills with rich, hands-on investigations of relevant and interesting topics in the classroom. Reinforce learning with family-friendly activities designed for home
Promote social–emotional (SEL) development with support from a new foundation volume focused on social–emotional, physical, and cognitive development; Teaching Guides with a special SEL learning focus, including The First Six Weeks: Building Your Preschool Classroom Community; Daily Resources designed to build SEL skills; and embedded coaching and support for SEL development
Curriculum FAQ
Q: What is your academic approach or philosophy?
A: We want our students to thrive academically, but also as great little humans so we use a mixture of small-group instruction, large-group instruction, individual instruction, learning centers, intentional play and exploration to inspire curiosity and a love of learning.
Q: What specific subjects and skills will my child be learning?
A: Their core learning areas will be language, literacy, math, science, social studies, however through these content areas students will develop social emotional skills (like identifying feelings, building positive relationships, self esteem, etc.), gross motor skills, problem solving skills, and critical thinking. There are 38 specific objectives and dimensions that are used in the creative curriculum to measure your students' development.
Q: How will the curriculum be adapted to meet my child's individual needs?
A: Creative curriculum was actually developed to address this problem that's often found in curriculum. Each lesson, intentional teaching card, etc. offers teachers ways to include children at different developmental stages. Our curriculum gives teachers concrete ways to challenge accelerated learners and offer modifications or support to emerging learners.
Q: Does your curriculum lean more towards rigorous or more towards lax/student-led?
A: We are a happy in-between. Our day offers kiddos a mix of structured learning and unstructured learning that are both equally important to your child's success. We are intentional about each part of the day and offer an organized daily routine to help children adapt, but we also allow for scheduled times of the day for kiddos to play, socialize, and explore their environment.
Q: How will my child's progress be monitored?
A: Our Creative Curriculum account gives us assessment tools that monitor progress and make it easy to analyze and track data. We can see how each child is progressing developmentally, cognitively, etc.
Q: How can we help our students at home?
A: Creative Curriculum was built with the entire family in mind. We can easily send resources home via Creative Curriculum that aligns with what we're working on in the classroom including family read-alongs, at-home activities, etc.
Q: How will diversity and inclusivity be integrated into the curriculum?
Culturally Responsive Teaching: The Creative Curriculum emphasizes the importance of understanding and respecting the cultural backgrounds and experiences of each child and family. Teachers are encouraged to incorporate culturally relevant materials and activities into the curriculum, and to create a classroom environment that reflects the diverse perspectives and experiences of all children.

Anti-Bias Education: The Creative Curriculum includes materials and activities that promote understanding and acceptance of differences such as race, ethnicity, gender, ability, and family structure. Teachers are encouraged to challenge stereotypes and biases, and to create a classroom culture that celebrates diversity and promotes social justice

Family Engagement: The Creative Curriculum recognizes that families are a child's first and most important teachers, and encourages active engagement and collaboration between families and teachers. This includes creating opportunities for families to share their cultural traditions and experiences with the classroom community, and involving families in decision-making and planning for their child's education.

Inclusive Materials and Activities: The Creative Curriculum includes a wide range of materials and activities that are accessible and engaging for all children, including those with disabilities or other special needs. Teachers are encouraged to adapt activities and materials to meet the individual needs of each child, and to create a classroom environment that is inclusive and supportive of all learners.
Q: What kind of resources or materials will be used?
A: Learning centers, intentional learning lessons (core learning), play based materials, books and literature, sensory materials, and music & movement resources.
Q: How is Creative Curriculum different from other curriculums?
A: When compared to other curriculums, CC is different because it was created based on research, it has a strong emphasis on language & literacy, it allows for individualized instruction, it allows for flexibility, and it gives teachers tools to implement & assess.
Q: Do you have a curriculum schedule for the year?
A: While we have a general scope and sequence for each classroom, we give teachers the responsibility of creating weekly lesson plans that cater to the specific and relevant needs of the classroom. The director meets with each teacher biweekly to make sure the lessons are aligned to meet creative curriculum objectives and state standards.